Welcome to our site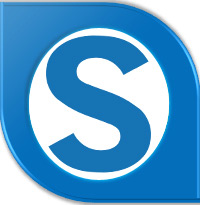 Swapnil Computers is a Aurangabad-based company that is dedicated in helping small and midsize business companies to get best customized software solutions for their business. We are providing solutions to various companies since 1992 and are very good at converting business process needs into software solution. We have also started providing website development & hosting services in recent years.
We are professionals who have delivered number of projects to various local & national level clients. We service all business sectors like Sugar, Seeds, Engineering, Educational, Hotels, Dairy, Paper, Packaging, Construction etc at very competitive price. Our areas of strength are our experience, proven system, innovation and commitment to quality. With our skillful management team we try to develop best solutions for your business.
We provide our customers with exclusive services at competitive prices. With our vast experience in software development and web designing, we try to create an ideal balance between business process requirement, software solution and the infrastructure, nature of your business.
We understand that like us, every entrepreneur looks at getting the best service at the most cost effective prices. Therefore, we try to provide exceptional quality services to all our esteemed clients at reasonable cost.